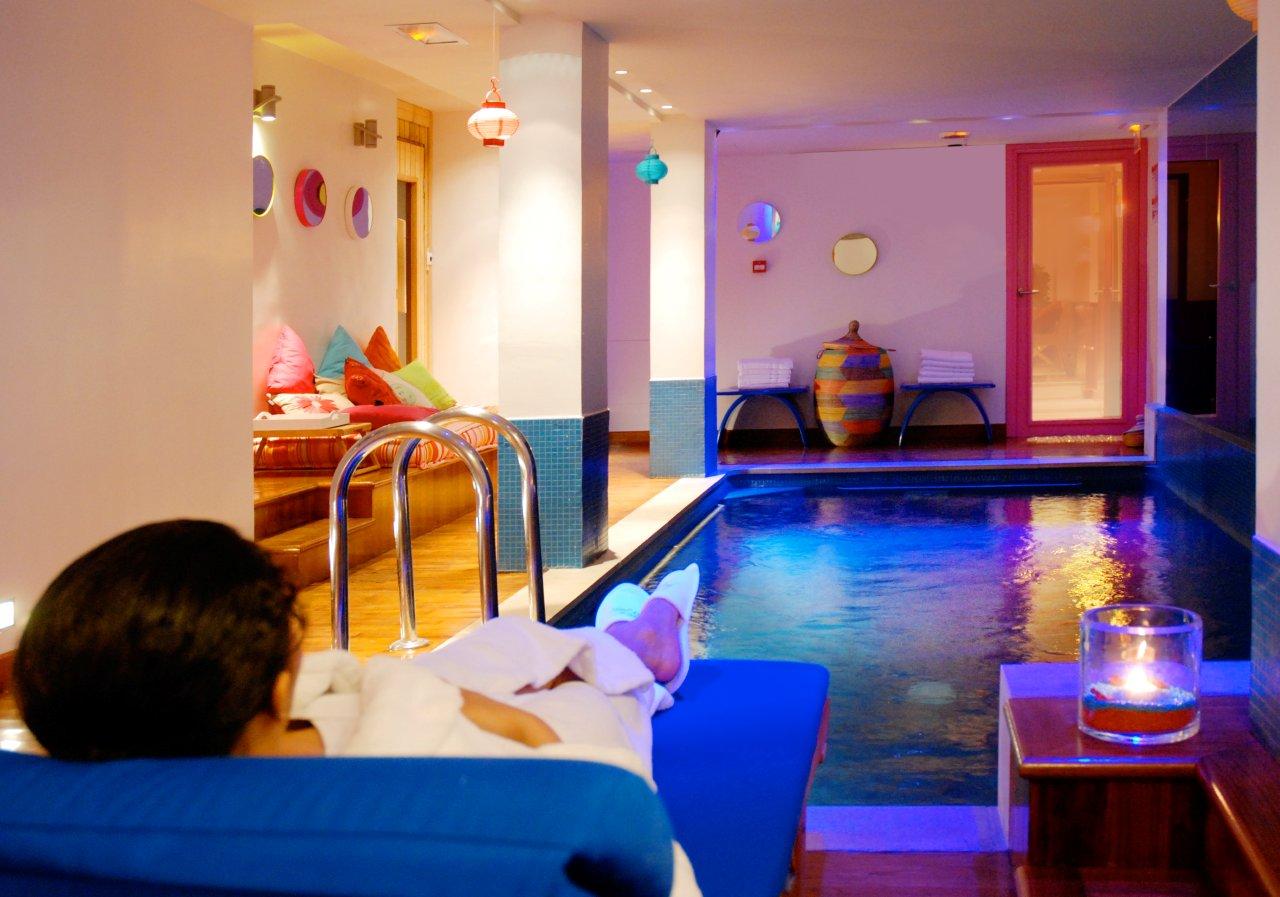 Pool & Sauna
POOL IS OPEN !

During the sanitary crisis, and in order to open again the pool area WITH A STRICT SANITARY PROTOCOL, a stronger control of our swimming pool has been enforced by the French Regional Health Agency :
Reservation mandatory at the Reception desk
Duration of session  : 45 mn max.
Number of person limited to 2
Physical distanciation : 2 meters
Shower mandatory before entering the pool
Swimming pool games forbidden
Forbidden for -18 children unaccompanied
No food nor drinks allowed (water avalaible in the area)
IN CASE OF NON APPLIANCE TO THIS PROTOCOL, GUESTS WILL BE REQUESTED TO LEAVE THE AREA AND WOULD NOT BE ABLE TO ACCESS AGAIN
This sanitary protocol could be updated by the Regional Health Agency and government at any moment. Bio-cleaning after each session by our staff
---
Westside Hotel's little secret : a small (5.80 mx 2.40 m) and a lovely swimming pool and free sauna : perfect for relaxing after a day of sightseeing or working.
Pool and sauna are open everyday from 9.30 AM to 9.30 PM.
Temperature of the pool is 26° celsius.
Sauna is activated from 6 PM to 10 PM. If you wish to make a session before 6 PM, please call the reception (9). Sauna will be ready 20 mn after your call.
Sauna Tips
Practice short sessions
No liquid on the sauna stove, please : il may cause fire
Alternate pool and sauna rounds
No alcoholic beverages while having sauna
---